Don't be confused: Know the right difference between ocd and ocpd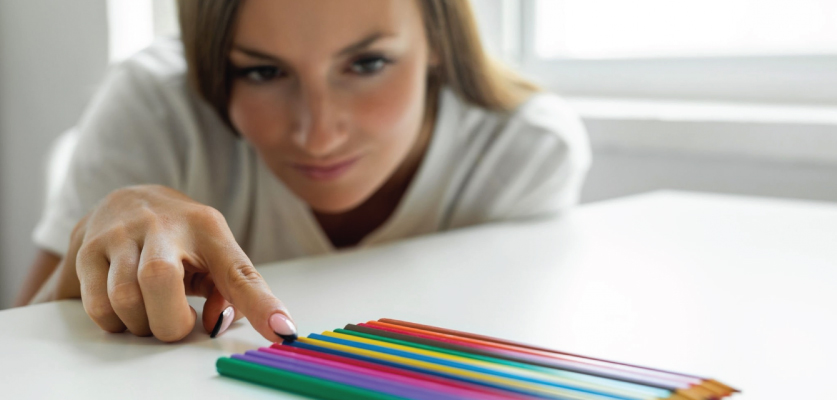 Understanding the Difference between OCD and OCPD
Obsessive Compulsive Disorder (OCD) and Obsessive Compulsive Personality Disorder (OCPD) are often confused for one another due to their names and symptom similarities. However, these two conditions are actually quite distinct. 
In this article, we'll explore the differences between OCD and OCPD, and how to identify which one you may have.
Obsessive Compulsive Disorder is a mental disorder characterized by the presence of uncontrollable thoughts (obsessions) and/or repetitive behaviors (compulsions). People that suffer from OCD feel an overwhelming need to perform these compulsions in order to neutralize their obsessions, even when such actions cause significant damage. 
On the other hand, OCPD is a personality disorder, which is characterized by an excessive need for orderliness, control, perfectionism, and stubbornness. While people with OCD experience distress from their symptoms, those with OCPD often find that their symptoms help them to feel in control. 
It's important to remember that not everyone exhibiting OCD symptoms has the disorder – if you think you or someone you know may have OCD, it's best to speak to a mental health professional to discuss diagnosis and treatment options. 
Is there a test for OCPD?
Cammer's test for OCPD is a diagnostic tool that helps doctors determine whether a patient is suffering from Obsessive-Compulsive Personality Disorder (OCPD). This test is composed of a series of questions that assess a person's level of perfectionism, rigidity, and obsessive-compulsive behaviors. 
The results of the test can provide valuable insight into a person's thinking patterns, behaviors, and how someone might react or cope with certain situations. 
It can also help medical professionals, such as a psychiatrist or nurse practitioner, form an accurate diagnosis of the condition and identify if someone needs further intervention. Additionally, Cammer's test for OCPD can be used to monitor a person's progress over time and determine their response to recommended treatments. 
What are my treatment options?
Treatment for OCD and OCPD vary, though there may be some overlap. The main difference between these two disorders is the motivation behind them. OCD is driven by anxiety, while OCPD is driven by a desire for perfection.  Typically, medications for OCD will involve selective serotonin reuptake inhibitors (SSRI) or selective serotonin-norepinephrine reuptake inhibitors (SNRI).  
These medications are used to treat OCD and other anxiety disorders as the first line therapy.  Transcranial Magnetic Stimulation, or TMS, has shown to be effective in treating OCD, when medications have failed.  Only a trained professional at an approved treatment center may offer TMS, so check with your provider. 
OCPD treatment can be a long and difficult process, but it is possible to overcome it. Therapy is proven to be the treatment of choice when treating OCPD or other personality disorders. Some of the same medications used in OCD may be used to help with symptoms of OCPD, though they will not cause a remission of the disorder.  
A combination of psychological therapies and lifestyle changes are usually used to help someone manage their condition. Cognitive behavioral therapy (CBT) is often the most successful form of therapy for OCPD, as it helps individuals to recognize and understand their irrational thoughts and behavior, and develop realistic strategies to work on them. 
With the help of a qualified therapist and dedication to the treatment plan, individuals can learn to manage their condition and lead a happier and healthier life. 
Can OCPD interfere with my relationships?
OCPD and relationships can often be a tricky thing to navigate, especially in a work environment. People who suffer from OCPD can find it difficult to delegate tasks to others, causing them to take on more than they can realistically handle. This can lead to stress in a relationship, both personal and professional.  
In some cases, OCPD may result in emotional abuse for those close to the affected individual. Emotional abuse is one of the most harmful kinds of abuse one can experience, and is characterized by a partner who is overly controlling, manipulative, and highly critical of their partner. 
They may try to control their partner's behavior, decisions, and movements, and may also be overly critical of their partner's appearance, life choices, and even their thoughts and feelings. This type of abuse can be extremely damaging to one's self-esteem, mental health, and overall wellbeing. It is important to recognize the signs of OCPD emotional abuse, and to reach out for help if you or someone you know is experiencing it. 
In order to maintain healthy relationships, it is important to recognize OCPD and how it affects relationships and communication. With the right support and understanding, individuals can learn effective strategies to manage OCPD and its impact on their relationships. 
Dealing with OCPD can be a challenge, but it's important to remember that it is a treatable condition. Fortunately, there are a few strategies that can help manage the symptoms and improve the quality of life for those with OCPD. 
Incorporating mindfulness and coping skills into daily life can be beneficial, as can engaging in regular physical activity and making sure to get enough restful sleep. Seeking out supportive relationships, finding structure and clarity in daily tasks, and talking to a therapist can also be beneficial. 
Whatever the approach taken, it's important to remember that progress is possible with the right support.
Faith Behavioral Health GroupMcKinney, TX 75071
Excel in Your Mental Wellness Journey
Don't Let Mental Health Issues Hold You Back! Empower Yourself with Professional Support: Book Your Session Today